Form AN
Complete your Form AN application online, in plain English
Step-by-step guidance leads you through each question
Get detailed filing instructions, customized just for you
Free Eligibility Quiz Included!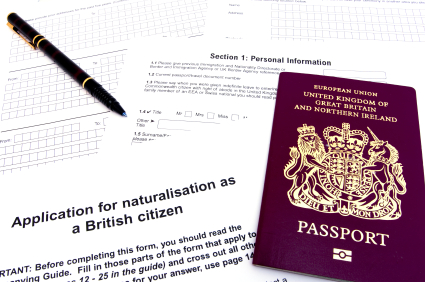 Fast, Easy, Professional. Let us help you complete a UKVI application today!
Form AN is the Application for naturalisation as a British Citizen. You will fill out the application according to your specific eligibility. You will be required to provide such information as: biographical data; proof of residency requirement; and employment information. If you are an EEA national, Swiss national, or the child, spouse, or civil partner of a UK citizen, you will need to provide evidence of this relationship.
Learn more about the British citizenship process:
British Citizenship
Why become a British citizen? The UK is known the world over for the many freedoms it gives its people, astonishing tolerance within its population of diverse nationalities and cultures, and having one of the best economies in the world. As a British citizen, you will be able to live and work in the UK without restriction and have access to such benefits as listed below.
Outstanding Medical Care

As a UK citizen, the government will take care of most of your medical expenses. This paired with world-class medical facilities and staff is truly a unique benefit found in few other countries. While government-paid-for medical care is available to settled persons, citizens enjoy gratuitous comprehensive care, even major operations.

Easier to open your own Business

UK citizens have the ability to open their own businesses in the UK and are even given certain government incentives not available to non-citizens.

Stable & Free Government

The UK is run by a stable government that has been in existence for centuries. The government is a constitutional monarchy which is participatory and representative. This representative democracy guarantees such rights as freedom of expression and the right to assembly.

Education

Education in the UK is compulsory and free for children aged 16 and under. The British education system boasted sixth in global ranking in 2012 and continues to lead the world with outstanding education programs and teachers.