Working in the UK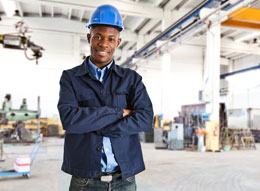 Working in the United Kingdom can be a highly valuable experience due to the country's centuries old reputation as an economic powerhouse. There are several different ways for one to enter the UK to work:
As a High Value Migrant
As a Skilled Worker
As a Temporary Worker
For Specialty Professions
As a Commonwealth Citizen with British Ancestry
If you are in the UK with an employment visa, then you may be able to settle in the UK permanently. Indefinite Leave to Remain (ILR) status is available for employment category migrants as well as British citizenship .
UK Worker Visa Requirements
All of the above require some degree of qualification for you to be considered for a work visa. You need to be from a qualifying country to be eligible. European nationals, nationals of UK territories, and nationals of commonwealth countries (provided that you have a grandparent from the UK in the commonwealth) do not necessarily need a visa to work in the UK.
For many of these categories you will need to have proof of a job offer in the United Kingdom in order to immigrate.
If you are coming to the UK for business, but your business will be completed in a very short period of time you will only need a business visa. Business visas are very similar to tourism visas.
Below are some of the more popular immigration visas for working in the UK.
UK Visa for High Value Migrants
Tier 1, Exceptional Talent: Immigrants who are able to show that they have particular skills that would be highly valuable to the UK could be issued this type of visa. People that the UK considers to be of high value are very highly regarded artists, scientists or leaders.
Tier 1, Entrepreneurs: Immigrants who hope to open and run a business from within Britain might be admitted through the Entrepreneur visa. The most important aspect of this visa is that the immigrant must be able to operate a business within the UK for it to stay active.
Tier 1, Investors: People who have at least £1,000,000 to invest in the English economy can be admitted on an investor visa.
UK Visa for Skilled Workers
Immigrants who have job offers from companies within the UK and are able to pass the points based system for Tier 2 immigration can enter the UK on a Skilled Worker visa. The general Skilled Worker visa is available for immigrants who can immigrate with a job offer.
There are three other sub categories available for immigrating on the Tier 2, Skilled Worker visa category. Each of the below have their own variations on the general requirements.
Religious Worker Skilled Visa
Sportsperson Skilled Worker Visa
Intra-company transferees
UK Visa for Temporary Workers
Tier 5, Temporary workers are defined as people who intend to leave their home countries to work in the United Kingdom for up to 12 months. There are six categories for this particular visa classification.
Tier 5, Creative and Sporting: Sportspeople, artists and entertainers may use this category.
Tier 5, Charity Workers: People belonging to an organization may come to the UK to do charity work without pay.
Tier 5, Religious Workers
Tier 5, Government Authorized Exchange: This category is not designed to fill open positions.
Tier 5, International Agreement: For work "categorized under international law".
Tier 5, Youth Mobility Scheme: For young folks from Australia, Canada, Japan, Monaco, New Zealand, the Republic of Korea and Taiwan.