Replace Naturalisation Certification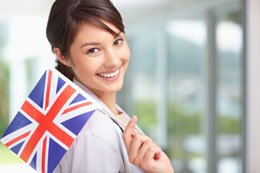 If you are a registered or naturalised British citizen and your certificate of citizenship has been lost, stolen, damaged, or has incorrect information, then you may replace it using application form NC, Application for Duplicate Citizenship Certificate. You may only request a duplicate certificate if you were registered or naturalized after October 1986, as the UK Visas and Immigration does not keep records prior to then.
If your certificate has been stolen, please report this to the police. If you were registered overseas, you should not file this form but instead contact the British High Commission in the country where registration took place. While awaiting your new certificate, you may use your British passport as proof of citizenship.
British Naturalisation
Naturalisation is the process of becoming a British citizen. In order to naturalise you must meet the following seven requirements:
Be over 18 years old;
Be of sound mind;
Intend to live in the UK permanently, continue in the Crown Service, serve in an international organisation of which the UK is a member, or serve for a company or association established with the UK;
Have sufficient knowledge of the English, Welsh or Scottish Gaelic language;
Have sufficient knowledge of life in the UK; and
Meet the residential requirements.
Form AN
Form AN is the application for British citizenship through naturalisation. The application requires you to provide evidence of the above requirements with the following documents:
Evidence of your identity: passport, national identity card, Home Office travel document, Home Office entitlement card, Home Office application registration card, immigration status document, or residence permit.
Evidence of you knowledge of English and of life in the UK: certificate of progression from one for English for Speakers of Other Languages (ESOL) level to another in addition to a letter from the school confirming you completed the ESOL citizenship course; or a letter stamped and signed by a test supervisor confirming you passed the "Life in the UK" test; or confirmation that you met this requirement otherwise.
Evidence of meeting the residency requirement.
Evidence that you are not restricted from immigrating to the UK.
If applicable, additional evidence required for European Economic Area and Swiss nationals.