EEA Family Permit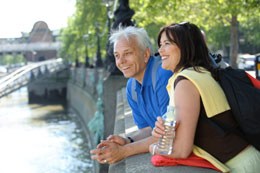 What is an EEA Family Permit?
Relatives of European Economic Area or Swiss nationals are eligible for a UK family permit. The EEA family permit acts as a visa giving you permission to enter and remain in the UK. If you are not an EEA national but are related to one, this permit is for you.
If you are a visa national* or coming to live with your EEA or Swiss national relative in the UK permanently or long-term, then you will need to apply for a family permit. Your EEA national relative must be present in the UK or accompanying you to the UK for you to be eligible. To apply for a family permit, use application form VAF5.
Eligible relatives are:
Husband, wife, or civil partner
Children or grandchildren under the age of 21 or dependent
Parents or grandparents of the applicant or the EEA/Swiss national, if they are dependent
*Visa nationals are persons from the following countries:
Afghanistan
Albania
Algeria
Angola
Armenia
Azerbaijan
Bahrain
Bangladesh
Belarus
Benin
Bhutan
Bolivia
Bosnia Herzegovina
Burkina Faso
Burma
Burundi
Cambodia
Cameroon
Cape Verde
Central African Republic
Chad
People's Republic of China (unless they hold a passport issued by Hong Kong Special Administrative Region or Macao Special Administrative Region)
Colombia
Comoros
Congo
Cuba
Democratic Republic of the Congo
Djibouti
Dominican Republic
Ecuador
Egypt
Equatorial Guinea
Eritrea
Ethiopia
Fiji
Gabon
Gambia
Georgia
Ghana
Guinea
Guinea Bissau
Guyana
Haiti
India
Indonesia
Iran
Iraq
Ivory Coast
Jamaica
Jordan
Kazakhstan
Kenya
Korea (North)
Kosovo
Kuwait
Kyrgyzstan
Laos
Lebanon
Lesotho
Liberia
Libya
Macau
Macedonia
Madagascar
Malawi
Mali
Mauritania
Moldova
Mongolia
Montenegro
Morocco
Mozambique
Nepal
Niger
Nigeria
Oman
Pakistan
Palestinian Territories
Peru
Philippines
Qatar
Republic of South Sudan
Republic of Sudan 
Russia
Rwanda
Sao Tome e Principe
Saudi Arabia
Senegal
Serbia
Sierra Leone
Somalia
South Africa
Sri Lanka
Sudan
Surinam
Swaziland
Syria
Taiwan (unless they hold a Taiwan passport which includes the number of the identification card issued by the competent authority in Taiwan)
Tajikistan
Tanzania
Thailand
Togo
Tunisia
Turkey
Turkmenistan
Uganda
Ukraine
United Arab Emirates
Uzbekistan
Vatican City
Venezuela (unless they hold a Venezuelan passport which contains biometric information held in an electronic chip)
Vietnam
Yemen
Zambia
Zimbabwe
The territories formerly comprising the socialist Federal Republic of Yugoslavia
Do I need a visa to travel to the UK?
You may not need a visa to travel to or remain in the UK. The following people do not need a visa: